Latest News
UNIDAD Fathers' Engagement Summit
27th May, 2021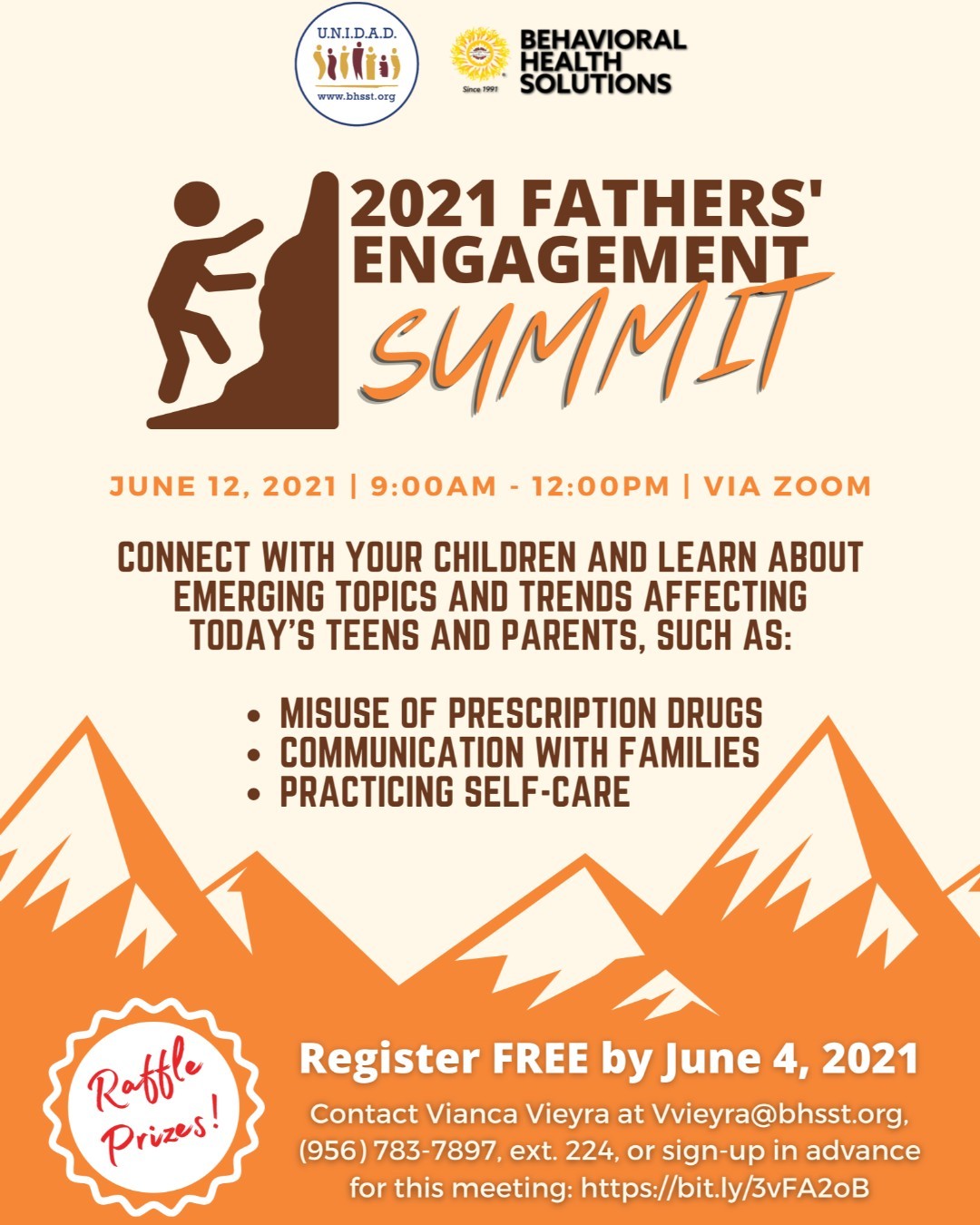 The 2021 UNIDAD Coalition Fathers' Engagement Summit is coming up soon! Register now for this FREE virtual event where we cover topics like practicing self-care, increasing communication with your family, and the dangers of misusing prescription drugs.
For more information, contact Vianca at Vvieyra@bhsst.org or (956) 783-7897, ext. 224, or register at https://bit.ly/3vFA2oB
Register by June 4th to reserve your space. See you there!