Latest News
The 2021 PATH Conference is coming soon!
23rd July, 2021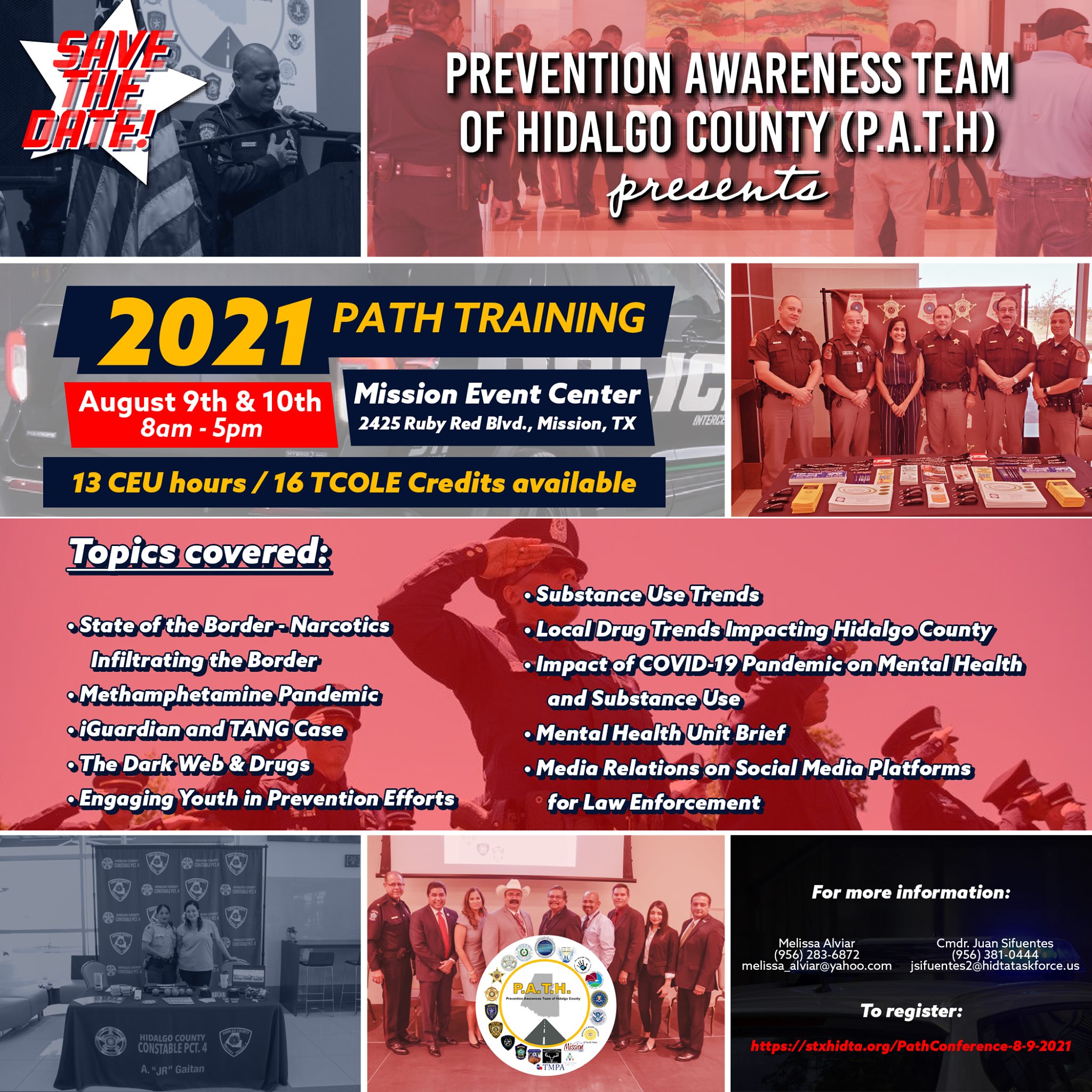 Various law enforcement agencies, school districts, and social services organizations are gathering at Mission Event Center to participate in the 2nd annual Prevention Awareness Team of Hidalgo County training.
We will cover topics such as active shooter awareness, overdose simulation training, the impact of gangs, emerging drug trends and latest information on heroin and the opioid epidemic, and social media safety and cybersecurity!