Latest News
Purple Door Allies in BHS
6th March, 2020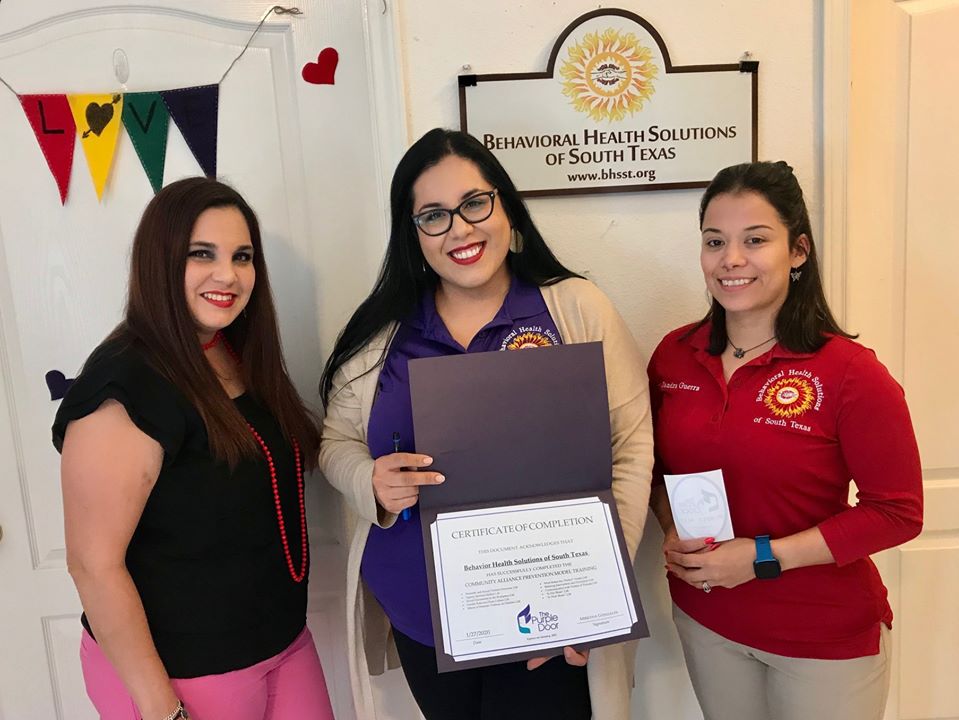 Thank you to The Purple Door for this great training! Purple Allies are prepared to support survivors of family violence and sexual assault and act to implement change.
We are proud of Youth Prevention Universal Specialists Susie, Youth Program Universal-Too Good For Drugs Director Marcy, and Intervention Specialist for Empowering Communities Sandra for completing this training and enhancing their skills to support their communities and help bring an end to domestic violence and sexual assault in South Texas.
If you are interested in becoming a Purple Ally, visit https://purpledoortx.org/community-alliance-prevention-model/?fbclid=IwAR3uxnPlBFctCL3E9tnflmcKyxn0xvn9JQ5Ipe0A2UGWTydLTrtmqq9r2D4 .
To learn more about our Youth Prevention Programs, click here.
To learn more about our Empowering Communities/Rural Border Intervention, click here.