Latest News
PRC 11 is Looking for Participants.
18th February, 2020
The Prevention Resource Center 11 (PRC 11) is currently conducting a survey related to vaping / electronic cigarette (e-cigarette) use. There are two surveys: one for parents and one for youth.
If you fall in either category, please take a few minutes to take the survey. In addition, we ask if you could please share this survey with others through social media or sharing the links. PRC 11 and BHS will be forever thankful for your help.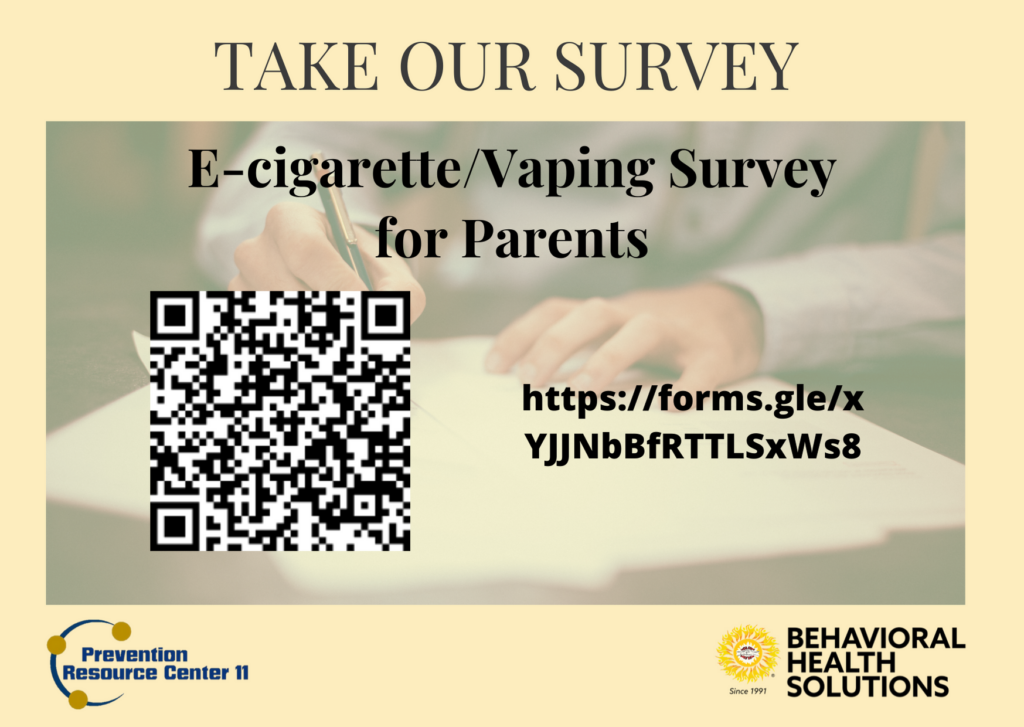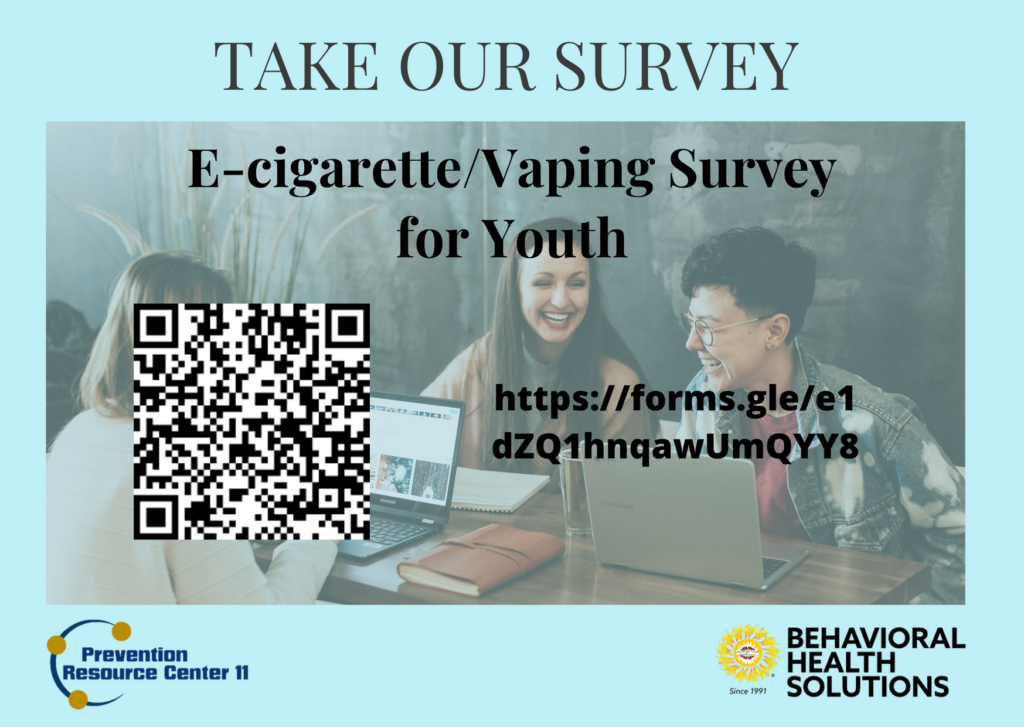 These surveys ask several questions related to vaping / e-cigarette use. One of PRC 11's efforts is to collect data related to substance use and abuse in the Texas HHSC Region 11. Participation in this survey will further enhance as to prevention efforts done in the community by helping pinpoint community needs related to vape / electronic cigarette use.
We are prevention! We must work together to better the community for our youth and their future.
---
Links:
Parent Survey: https://forms.gle/vZBq7XJw8ZWakxux6
Youth Survey: https://forms.gle/J6x4AFUffCJtNzfn6