Latest News
March 18 is Texas Tobacco-Free Kids Day!
18th March, 2020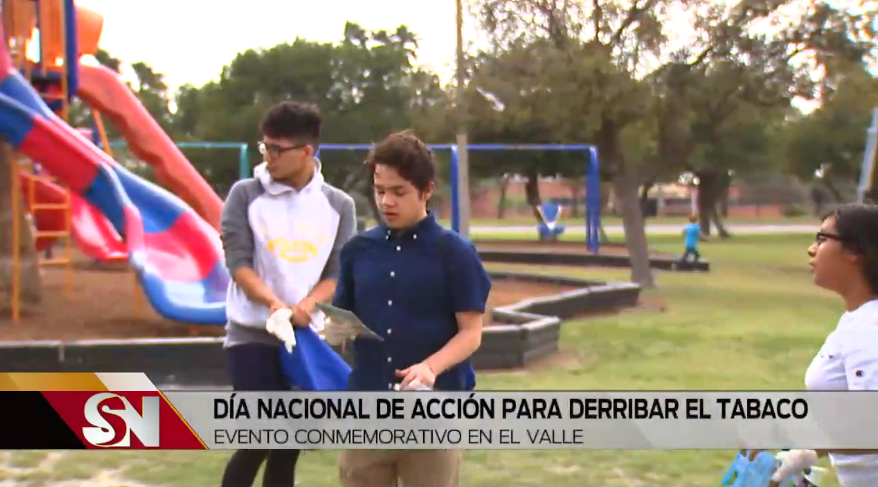 Did you know that 1.69 billion pounds of cigarette litter end up as toxic trash each year and is #1 most littered item on earth? The UNIDAD Tobacco Prevention and Control youth group held a tobacco litter clean up pick-up on March 13, 2020 at McKelvey Park in Harlingen, Texas in observance of Texas Tobacco Free Kids Day.
This event was made possible with the collaboration of TxSayWhat Tobacco Litter Clean Up Kit. The youth took the initiative to help clean up their community and educate community members about the negative impact tobacco litter has on the environment. 
Somos el Valle KRGV Lya Yllades covered the event in Spanish. Thank You Somos El Valle channel 5.2 and Texas Say What!