Latest News
Let's Talk Prevention: June and July Facebook Lives
29th July, 2020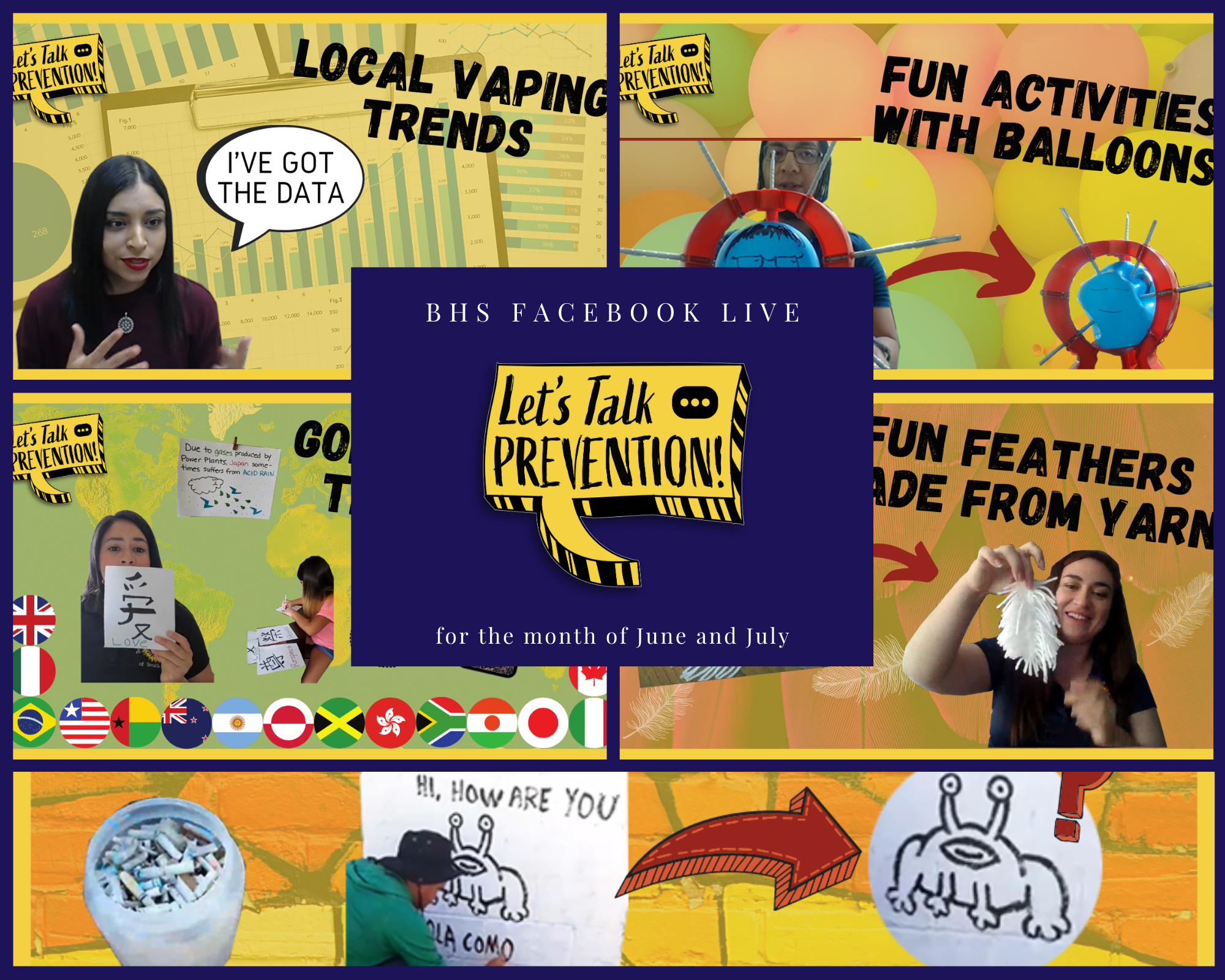 For the Summer, BHS launched their Let's Talk Prevention series over on Facebook. The BHS prevention staff has been working hard to keep providing services to the community through Facebook Live events. These Facebook Live events's purpose is to increase Protective Factors within South Texas through various easy to do activities at home with family members or your own.
The Prevention Specialists do an excellent job at explaining what materials are needed and what steps should be taken to accomplish the activity. Listed below you will find all the Live videos for the months of June and July!
Don't forget to like our our Facebook Page to stay updated on any future Lives. We also have other social media outlets!