Latest News
January Let's Talk Prevention: In Recovery
26th January, 2022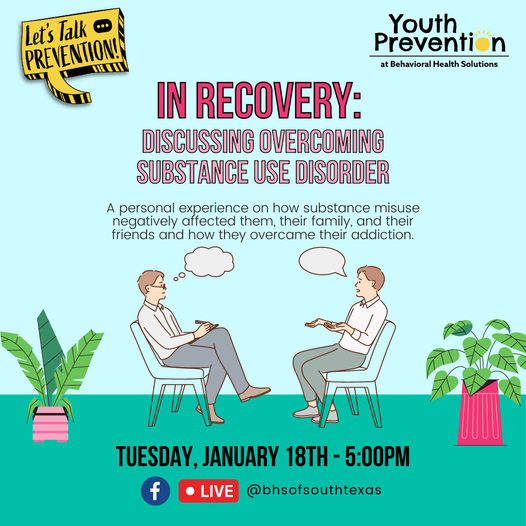 On January 18th, Let's Talk Prevention went LIVE on our Facebook Page to share the story of an individual in Recovery.
Prevention Specialist Omar Del Bosque interviewed Israel, a person in recovery completing a year of sobriety. Israel shares his stories on how substance misuse negatively affected his life and his relationship with family and friends. In addition, Israel shares his story leading to recovery and the challenges he has faced in recovery.
Check out the interview here.
Tune in to our Let's Talk Prevention (LTP) Facebook LIVE every third Thursday of the month!