2019 'Noche Inolvidable' Casino Night Fundraiser a huge success!
16th April, 2019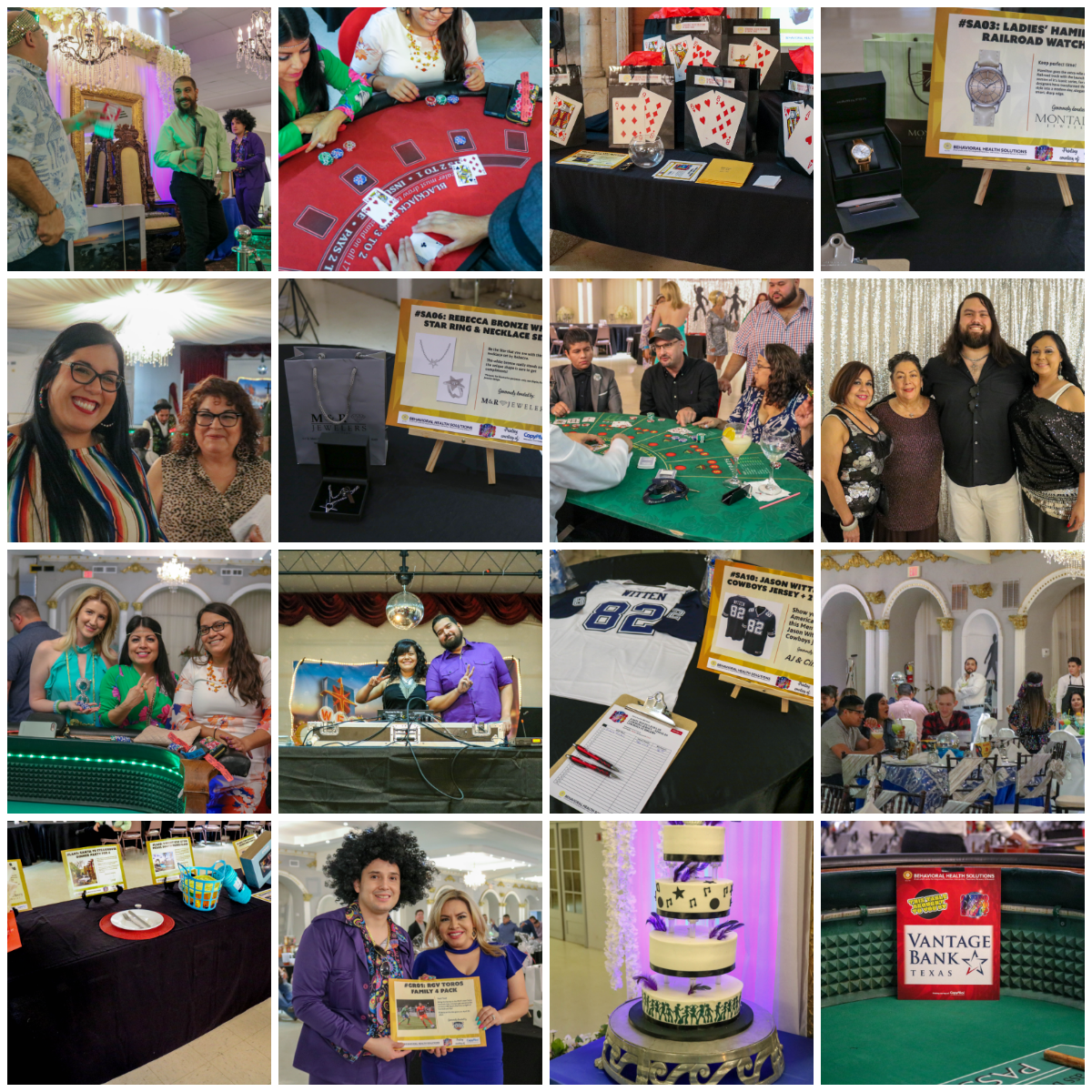 We want to thank everyone who attended the 12th Annual 'Noche Inolvidable' Casino Disco Night at Hacienda San Juan on April 5, 2019! A great time was had by all with dinner, raffles, auctions–and of course, CASINO GAMES!
Events like this are only possible with community support, and we would like to begin by thanking our sponsors their generous contributions: Vantage Bank Texas, Terrence R. Tutchings & Associates, IBC Bank, PlainsCapital Bank, Bob & Sheri Morehead, Baker Benefits Administators, Shepard Insurance Agency, Davenport & Associates, Frost Bank/Frost Bank, South Texas Electric Cooperative, Inc., MTX Electronics, Jim Hogg County Sheriff's Department, First Community Bank, and Wonderful Citrus – Mission, TX! We would also like to thank Copyplus for providing the great-looking signage!
Of couse there can't be an auction without amazing prizes! Thank you to the following item donors for parting with some sweet items for our attendees to win: AJ & Cindy Qu, American Legion Commander – Post 390, Arte Suave Brazilian Jiu Jitsu, Barn White, Ben Paschal, BorrachoBeardBros, Buffalo Wild Wings – Brownsville, Carlos Rivas, The Centennial Club, National Cinemedia (Cinemark), Debra Garcia – Scentsy Consultant, End of the Trail Bar & Grill, Fry's Prescription Pharmacy, Gladys Porter Zoo, Heavenly Scent, H-E-B, Holiday Inn Express & Suites Weslaco, House wine and bistro, Irma Solis & Spanky Cortez, Isla Grand Beach Resort, James Avery Artisan Jewelry, Johnny's True Value, Kneaded Therapeutics, La Feria Thrift Store, Love Bugs Daycare, luka, M & R Jewelers, Pho Queen Amazing Customs, Romano's Macaroni Grill- McAllen, Main Event, Max Muscle McAllen, Melhart Music Center, Montalvo Jewelers, Morgan's Wonderland, Pearl South Padre, Point Blank Sporting Goods, RGVFC Toros, SALT – New American Table, San Antonio Spurs, San Antonio Zoo, Santa Fe Steakhouse & Cantina, Schlitterbahn South Padre Island, Security Finance, Shop 112, Spice Station Indian Cuisine, SpringHill Suites by Marriott McAllen, Stars Drive Ins, TagleRock Technologies, Texas Rangers, Casa De Palmas Renaissance McAllen Hotel, Topgolf, and Xtreme boxing fitness!